Threat made against worker at exam body CCEA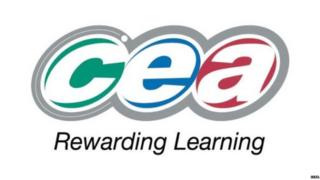 Northern Ireland's exam body has said the PSNI are investigating a threat to a member of its staff.
A Council for the Curriculum, Examinations and Assessment (CCEA) spokesperson called it "abhorrent".
"On 5 July a member of CCEA staff received a letter explicitly threatening them and their children with harm," they said.
"The letter was abhorrent and designed to cause personal anguish and disrupt our business.
"Our staff must be allowed to conduct their business without the threat of harm, harassment or intimidation.
"We will take all necessary action to protect and support our staff."
CCEA has declined to provide more details about the nature of the threat or what it is in connection with.
The spokesperson said the letter had been handed to the PSNI.