Man first in UK to be jailed for trying to pay for sex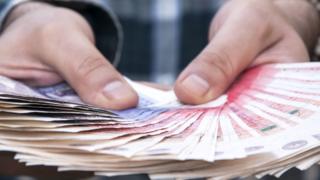 A County Armagh man has become the first person in the UK to be jailed for attempting to pay for sexual services since a law banning it was introduced in Northern Ireland.
The 23-year-old man has been jailed for three months.
James Maloney, from Drumarg Villas in Armagh, had been warned that a jail sentence was being considered.
His barrister acknowledged he had a previous record but not of sexual offences.
Maloney was accused of pulling up in his car beside a cleaner at a petrol station, showing her a roll of money and making a sexualised gesture early one morning in August 2016.
The judge said because of the abhorrent nature of Maloney's behaviour, his predatory sexualised stalking of a woman, heartlessly putting the victim through a court hearing and showing no regrets or remorse, he felt an immediate sentence of three months' imprisonment was appropriate.
Maloney was also ordered to pay £500 in compensation.
Paying for sex became illegal in 2015 after the assembly passed the Human Trafficking and Exploitation Bill.
Northern Ireland is the only part of the UK where it is illegal.