Michel Barnier wants less drama in Brexit backstop
By John Campbell
BBC News NI Economics & Business Editor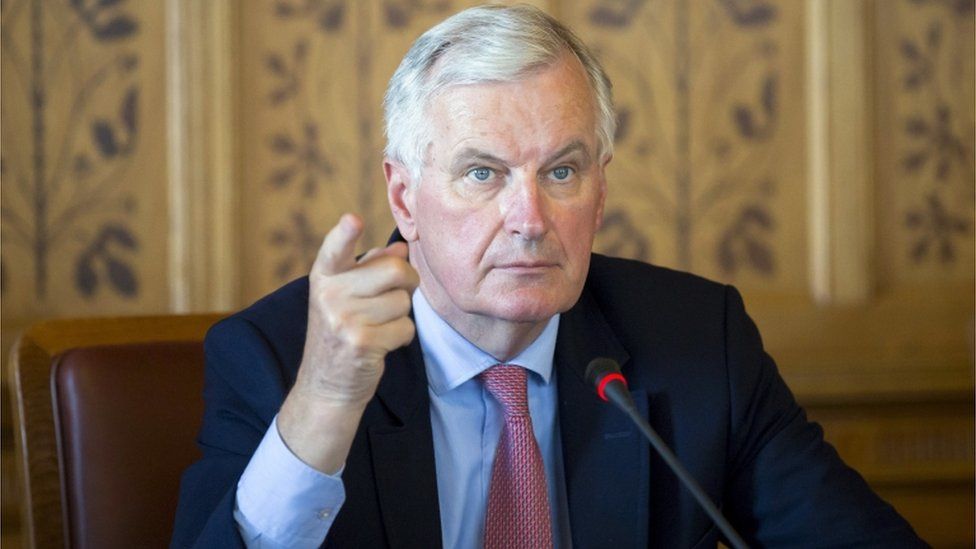 EU chief negotiator, Michel Barnier, has called for the issue of the Brexit backstop to be "de-dramatised".
It is the arrangement which will apply if the Irish border cannot be kept as frictionless as it is now in the context of a wider deal.
The EU has proposed a backstop that would mean NI staying in the EU customs union, large parts of the single market and the EU VAT system.
The UK government has rejected it as a threat to the integrity of the UK.
Speaking in Brussels, Mr Barnier said: "Let me be clear - we are not asking for any border between Northern Ireland and any other part of the UK.
"We must de-dramatise the backstop."
Mr Barnier said the EU plan was a matter of "technical controls on goods, no more, no less".
He gave the example of existing controls on livestock being moved from the rest of the UK into Northern Ireland.
He again emphasised that a backstop arrangement could only apply to Northern Ireland and not the UK as a whole.