Seventy domestic violence checks under new 'right to ask' scheme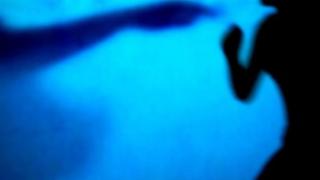 Seventy people have contacted the PSNI in the past three months to ask if their partner or the partner of a friend or relative has a history of domestic violence.
That is equivalent to more than five requests a week, according to police figures revealed to BBC News NI.
The PSNI says it disclosed information in relation to a partner's previous history on three occasions.
The "right to ask" mechanism was launched in March 2018.
A similar initiative, known as Clare's Law, was introduced in England and Wales in 2014 and Scotland in 2016.
The law was named after Clare Wood, a mother who was murdered by her violent ex-boyfriend in 2009.
In Northern Ireland, the "right to ask" mechanism is called the Domestic Violence and Abuse Disclosure Scheme.
PSNI Det Supt Ryan Henderson said: "We set ourselves the target of dealing with requests within 42-45 days but when a request comes through, an initial assessment is carried out to see if anything needs done immediately.
"If not we'll take time to gather other information that we and other agencies have and that will allow us to make a decision."
He added: "If it is a really serious crime with really serious impacts and I think its incumbent that if we have information that may help prevent something like that from happening, we will share it with an individual so that they can make their own informed choices about that."
People can make inquiries to police about someone they are in a relationship with if they are concerned that they may be at risk of abuse.
Other family members or friends can also ask the police to investigate but they will not normally receive any information on the person causing concern.
The PSNI said if checks show that a person has a record of violent or abusive behaviour or if there is other information to indicate someone may be at risk, they will consider sharing the information.
The original model was named after Clare Wood, a mother who was murdered by her violent ex-boyfriend in 2009.
Clare Wood was strangled and set on fire by her ex-boyfriend in Manchester nine years ago
Figures for England and Wales in 2016/17 show that police forces received 8,490 requests under their "right to ask" and "right to know" mechanism.
The scheme in Northern Ireland is being run by by the PSNI's public protection branch.
In a statement a spokesperson for the Department of Justice said: "We are encouraged by the positive response made to the Domestic Violence and Abuse Disclosure Scheme since its introduction in March.
"In terms of those individuals who have come forward to apply to the scheme under 'right to ask', as well as police instigated applications identified under 'power to tell'. We continue to work with our PSNI colleagues to help monitor and review progress."