Brexit fishing industry plans outlined by government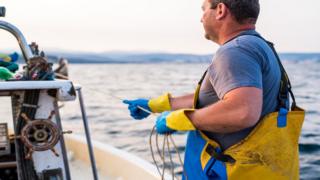 The government has set out its plans for the future of fishing after Brexit.
It says devolved nations will have a say in setting annual quotas for third countries, but the environment secretary's decision is final.
It intends to move to a system of quota management which it believes will guarantee a fairer share of the fish in UK waters for UK registered boats.
The move has been welcomed by the Northern Ireland Fish Producers' Organisation.
The rules of the EU's Common Fisheries Policy will continue to apply until December 2020, assuming a withdrawal agreement is approved.
But after that the UK will become an independent coastal state which will negotiate access to its waters annually.
The government says it will give particular attention to enabling cross border cooperation with the Irish Republic in fisheries management in line with previous commitments to the EU.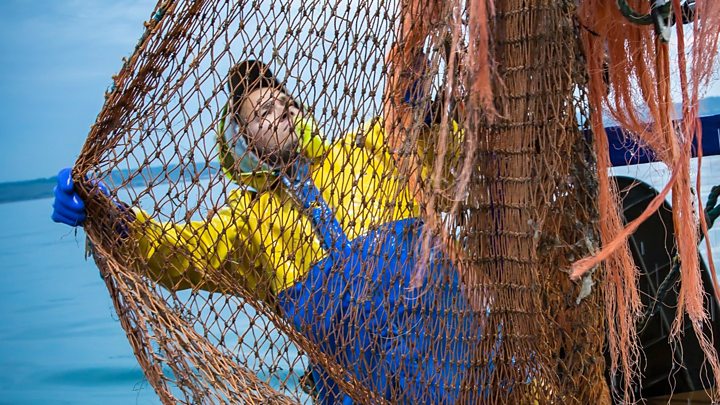 A UK fishing framework will be established to give devolved nations maximum control while maintaining coherence of the overall policy and compliance with international agreements.
The government also insists that access to UK waters will be dealt with separately to market access for UK fish to EU markets - something the EU has suggested should be linked.
'Broad welcome'
The proposals, which out to a 10 week public consultation on Wednesday, received a "broad welcome" from the Northern Ireland Fish Producers' Organisation based in Portavogie.
Spokesman Harry Wick Spokesman said the commitment to reallocation of quotas was welcome but he cautioned against the auctioning of additional quota which may form part of a Brexit dividend.
He said that would favour big business rather than individual fishermen who ought to be the beneficiaries.
And he said the proposals did not address the single biggest challenge to the NI fleet - access to EU and non EU labour.