'Gay conversion therapy': Group to seek legal advice on ban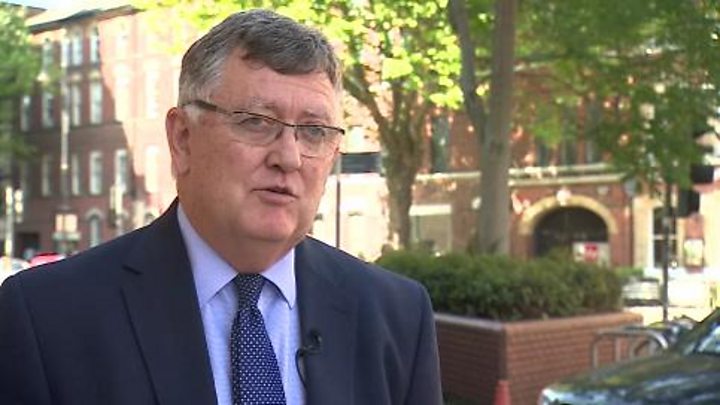 The head of a Northern Ireland-based group that counsels gay people says he will take legal advice if the government bans "gay conversion therapy."
A 75-point government plan to improve the lives of LGBT people was produced in response to a national survey.
The £4.5m survey questioned 108,000 LGBT people.
It suggested 2% have undergone "conversion" practice and another 5% have been offered it.
As part of the government plan, it said it would "consider all legislative and non-legislative options to prohibit promoting, offering or conducting conversion therapy".
The Northern Ireland-based Core Issues Trust says it "provides a space for individuals to safely explore their sexual attraction fluidity issues".
It says it does so using "standard psycho-therapeutic practice" and does not perform "gay conversions".
The head of the trust, Michael Davidson, said "people have the right to decide the direction they want to go in".
"It won't be banned ultimately because people do have the right to choose the direction that they want to go and mandatory gay just won't work," Mr Davidson told the Victoria Derbyshire programme.
"You cannot force people to be gay just because they have the feelings.
"I will seek legal advice and we will do the right thing, but we'll certainly be there and available for people who've had enough of having a gay ideology pushed down their throat."
Dr Davidson, is a father-of-two who underwent counselling for homosexuality and has been married for 38 years.
He said the European Convention on Human Rights "has clearly made the way open for people to chose the direction they want to go in".
He added: "The government will have to do something about that fact before they ban things
"A few years ago the government argued in the Royal Courts of Justice that ex-gay is a protected category under the equality act of 2010.
"So now the government is discriminating openly against ex-gays - this is a huge problem."
However, Jayne Ozanne, a member of the Church of England's general synod who went through therapy told the same programme: "I went through this because I believed - as many do - that being gay was sinful."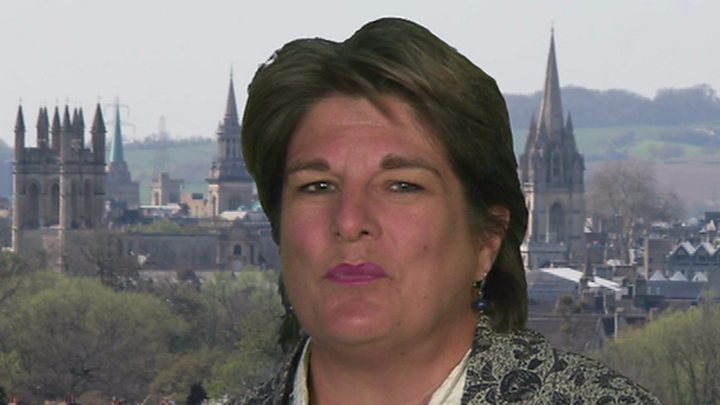 She added: "The key problem is that it causes great harm. There are many, many young people suffering mental issues, self-harm, suicidal tendencies as a result of this, because they feel so guilty when it doesn't work."
Dr Louise Theodosiou of the Royal College of Psychiatrists, which "100% backs the ban", told the programme: "There's no evidence base to support this therapy.
"Your sexuality and your gender ID are inherent and there's no evidence base and no therapeutic treatment to change what is simply part of someone's nature."
'Ignored our community'
Meanwhile, gay and lesbian support group, the Rainbow Project has said while it welcomes the government's plan, it does not know which parts will apply to Northern Ireland.
"Over the past 12 years consecutive Northern Ireland governments have committed to the publication of a sexual orientation strategy but have consistently failed to do so," the group's John O'Doherty said.
"While the UK government has engaged with LGBT people and are listening and responding to their needs, Stormont has consistently ignored our community.
"Northern Ireland continues to lag behind the rest of the UK and Ireland on equality legislation. "