Nama investigation: John Miskelly makes NCA complaint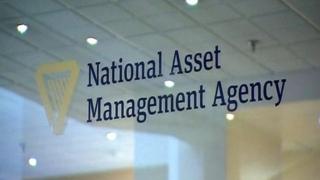 A businessman who was arrested as part of an inquiry into Northern Ireland's biggest ever property deal has made a complaint to the Police Ombudsman.
John Miskelly claims he has been harassed by the National Crime Agency.
Mr Miskelly says the NCA initially treated him as a co-operating witness in the Project Eagle inquiry, but later arrested him and searched his home.
The details are in a statement Mr Miskelly submitted to the Irish parliament's Public Accounts Committee.
Project Eagle was the deal in which Nama, the Irish state asset agency, sold its Northern Ireland portfolio to a US investment fund for £1.2bn.
The deal first became embroiled in controversy in July 2015, when allegations of political interference were made in the Dáil (Irish parliament).
A member of the parliament claimed that a Belfast law firm had £7m in a bank account "reportedly earmarked" for a Northern Irish politician as a result of the deal.
Details then emerged about the role of Frank Cushnahan, who had been an adviser to Nama in Northern Ireland between 2010 and November 2013.
Nama has said it was not told about a May 2013 meeting Mr Cushnahan had with an investment fund interested in buying the Northern Ireland portfolio.
£40,000 cash payment
Mr Cushnahan went on to work for the fund and was in line to receive a £5m fee if its bid for the portfolio had been successful.
Later, a BBC NI Spotlight programme broadcast a recording made in 2012 in which Mr Cushnahan accepted a £40,000 cash payment from a Nama debtor - County Down property developer John Miskelly.
Mr Cushnahan has denied any wrongdoing.
The NCA began investigating the deal in July 2015.
Mr Miskelly states that he approached the NCA and offered his co-operation.
He says the NCA told him at the outset of its investigation that he was being treated as a co-operating witness.
The statement adds that he has provided the NCA with audio or documentary evidence in respect of alleged offences of fraud and bribery by eight different organisations.
The audio evidence consists of recordings made at six meetings over the course of three years.
He says the NCA's attitude towards him changed from April 2017.
Mr Miskelly says, aside from the Ombudman complaint, he has also begun civil proceedings against the NCA alleging unlawful arrest.
His full statement is understood to run to several hundred pages
'Significant development'
Sinn Féin member of the PAC, David Cullinane, has written to the clerk of the Public Accounts Committee requesting that the statement is made an item for discussion at its next meeting.
He said: "It contains transcripts of recordings with Anglo Irish Bank officials, as well as others related to the sale of Project Eagle.
"To the best of my knowledge, these recordings are not already in the public domain.
"This is a significant development and the PAC needs to decide what it intends to do with this evidence."
The Irish government has set up a Commission of Inquiry into Project Eagle and it is possible that the PAC could simply forward the Miskelly material to it.
An NCA spokesman said: "We are not able to comment on specific cases that are subject to on-going proceedings, we do not comment on on-going operational activity."