David Black killing: Trial collapses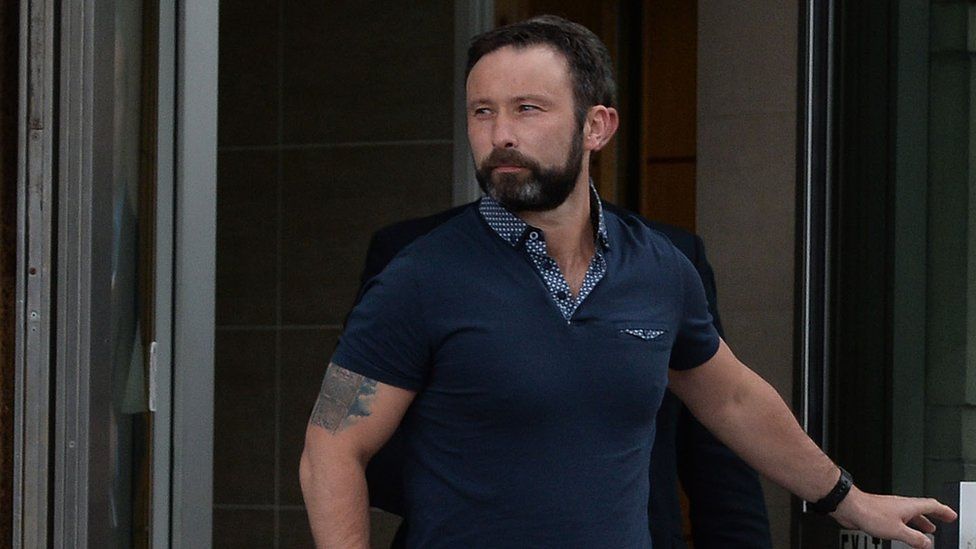 The trial over the death of David Black has collapsed.
On Thursday Mr Justice Colton directed not guilty verdicts on all charges in Damien McLaughlin's trial.
Mr McLaughlin, 41, from Kilmascally Road in Dungannon, was charged with aiding and abetting the murder of 52-year old Mr Black.
On Tuesday the judge ruled that the evidence presented could not be relied on, and on Thursday the prosecution told the court it would not be offering any other evidence.
Mr Justice Colton then said he was compelled to direct not guilty verdicts on all the charges against Mr McLaughlin, who also denied IRA membership.
In a statement, Mr McLaughlin's solicitor Peter Corrigan said: "Mr McLaughlin has always vehemently denied the charges.
"The evidence obtained by the Garda was significantly and fundamentally flawed from the outset, and should never have been relied upon, nor should Mr McLaughlin have been charged with these offences".
Mr Black's widow and son, along with other relatives, left the court without commenting.
The prosecution's case against Mr McLaughlin, from Kilmascally Road near Ardboe, rested "solely" on the evidence of County Leitrim man Stephen Brady, interviewed by specialist Irish police officers from Dublin in the wake of the "horrific shooting".
During the interviews, which the judge previously described as "oppressive, aggressive, hectoring and bullying", Mr Brady allegedly identified Mr McLaughlin as the man who moved a Toyota Camry car, which it is claimed was later used by the gunmen to carry out their ambush.
On Tuesday, Mr Justice Colton said that having read and viewed the video-taped interviews, including evidence of the three police officers who conducted them, he "could not believe that it was contemplated that the interviews with Brady would be relied upon in any criminal prosecution".