Education in NI 'would have folded' if it was a business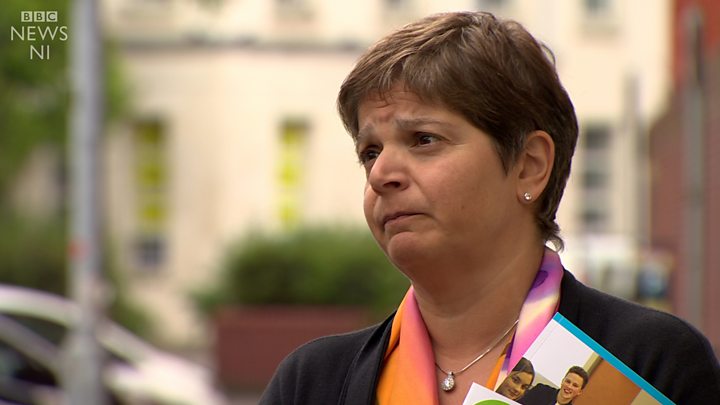 If the education system in Northern Ireland was a business it would have "folded years ago", NI's commissioner for children and young people has said.
Koulla Yiasouma made the comments in her inaugural report.
Her report also claimed that resources have not been spent properly to address poverty and mental health concerns.
It adds that many of the problems pre-dated the collapse of the Stormont executive.
Northern Ireland has been without a functioning devolved government since power-sharing between the DUP and Sinn Féin collapsed 18 months ago.
Subsequent talks have failed to restore power-sharing.
The 'Statement on Children's Rights in Northern Ireland' report highlights "systemic failures" in areas including education, poverty and mental health.
'Slow progress on children's issues'
It assesses how the government and its statutory agencies have performed in a number of areas of children's lives.
It also looks at how recommendations, made two years ago by the United Nations Committee on the Rights of the Child, have been progressed.
Ms Yiasouma said that while a lack of a government may be preventing improvements, there was still a "history of slow progress on children's issues" pre-dating the collapse.
The commissioner highlighted the government's failure to address the issue of "educational underachievement".
The report also found resources had not been spent as well as they could be and said there was little evidence the various education sectors in Northern Ireland represented "value for money".
Poverty
It also states that children with special educational needs are "not being identified early enough" and have to wait too long to be assessed.
"Whenever I visit a school, particularly a primary school, children with special educational needs is the number one issue raised with me", said the commissioner.
The report found that children remain the most likely age group to be in poverty in Northern Ireland.
It said this has an adverse impact on their educational achievement, mental and physical health.
The commissioner also looked at the issue of mental health, criticising the "unacceptably low" 8% of the mental health budget allocated to children and young people.
'Excuse for lack of progress'
The subject of Brexit was also addressed in the report.
"It is more than disappointing that we don't have a Northern Ireland voice informed by young people here, to discuss how future rights, the border, funding and child safeguarding arrangements will be protected," Ms Yiasouma said.
She reiterated that the lack of Government can "no longer be used as an excuse for lack of progress."