Custody suite temporarily closed as two PSNI officers fall ill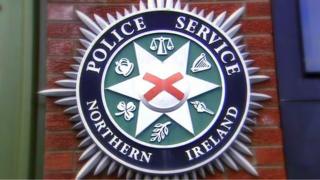 Two police officers based at Antrim PSNI station are being treated for Hepatitis A.
The custody suite at the station was closed as a precautionary measure for several hours on Friday afternoon.
However, the rest of the station remained operational and the custody suite was re-opened by Friday evening.
The illness is not life threatening, but creates flu-like symptoms such as tiredness, aches, headaches, fever, loss of appetite, nausea or vomiting.
In a statement, the PSNI said they are working with the Public Health Agency (PHA) to establish what caused the infection.
District commander for Antrim and Newtownabbey, Supt Emma Bond, said staff in the occupational health and wellbeing department are working with the PHA and Environmental Health "to implement a number hygiene procedures, including enhanced environmental and hand hygiene".
'Low risk'
She added: "As a precautionary measure, we are also carrying out deep cleans in communal areas within Antrim Station to ensure the safety and wellbeing of our officers and staff.
"Due to how the virus is contracted, there is a very low risk to the public."
Both officers are understood to be responding well to treatment.
Hepatitis A is a viral infection which leads to inflammation of the liver and can cause mild to severe illness.
It can take between 15 and 50 days from the time the virus enters the body to the development of symptoms.
It usually carries no long-term effects, although a very small proportion of people could develop complications.
It tends to be a foodborne virus, which can be spread by hand to mouth contact.