Rise in NI women going to England for abortions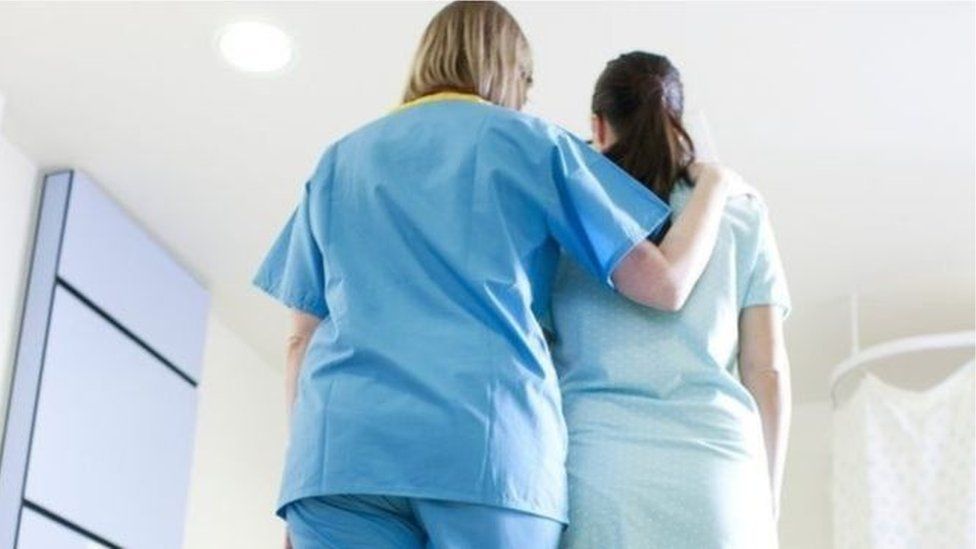 More than 900 women from Northern Ireland travelled to England for an abortion last year, according to UK Department of Health figures.
The number was an increase of over 25% on the year before and the highest level since 2011.
It is only permitted if a woman's life is at risk, or there is a permanent or serious risk to her mental or physical health.
Fatal foetal abnormalities, rape and incest are not circumstances in which abortions can be performed legally.
The new 2017 figures showed that numbers of Northern Ireland residents having an abortion in England and Wales has generally declined since a peak of 1,855 in 1990.
The 2017 total is a decrease of 35% since 2007.
Overall, 64% of non-residents travelled from the Republic of Ireland and 19% from Northern Ireland
Wednesday's figures from the Department of Health in England and Wales show that 4,809 abortions for non-residents were carried out in England and Wales, a similar level to 2016.
Figures show there has been an increase in the number of women from Northern Ireland having an abortion in England and Wales since the funding announcement.
In 2017, 919 women from Northern Ireland travelled to England for a termination, up from 724 in 2016.
Nine out of 10 abortions were carried out under 13 weeks. The highest abortion rate is amongst women aged 20-24.
Some 98% of abortions were funded by the NHS, the same level since 2013, but an increase from 88% in 2007.
The abortion referendum in the Republic of Ireland reignited a debate about Northern Ireland's law, with some calling for reform while others, including the biggest party, the DUP, remain opposed to changing the law.