Joe McCann: Date set for murder trial of ex-soldiers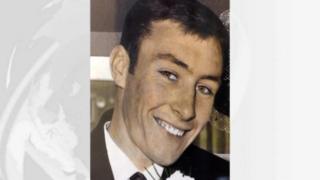 The trial of two ex-soldiers, charged with the murder of an Official IRA man, is due to begin next year.
The former paratroopers, who cannot be identified, are accused of killing Joe McCann in Belfast in April 1972.
Mr McCann was shot in disputed circumstances near his home in the Markets area.
The defendants, now aged in their sixties, are known only as Soldier A and Soldier C.
In March, a judge ruled they had a case to answer following a preliminary inquiry at Belfast's Magistrate's Court.
A court heard on Friday that there will be a review of the anonymity order granted to both soldiers.