Police officer disciplined for using CS Spray on youths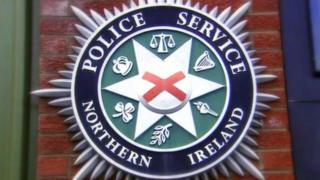 A police officer who deployed CS Spray on a group of fighting youths has been disciplined following investigation by the Police Ombudsman's Office.
They found that the female officer was too quick to resort to using the CS Spray during the incident at a fast food outlet in Newry.
The ombudsman said she had not followed guidance on usage, and had failed to apply a graduated use of force.
The investigation was launched when one of the youths was found to be a child.
This triggered an automatic referral from the PSNI.
'CCTV footage'
A public complaint was also received about the use of CS Spray during the incident which occurred in August 2017.
The ombudsman reviewed CCTV footage from the incident, which took place in the early hours of the morning. It showed two officers enter the premises and one of the officers deploy CS Spray into the group.
The juvenile, and a number of other young males, were then taken out of the shop where they were treated for its effects.