Over 100 Irish births incorrectly registered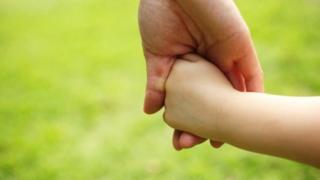 Ireland's child and family agency Tusla has revealed that 126 people born between 1949 and 1969 have had their births incorrectly registered.
Of these cases, 79 people may be "entirely unaware of the circumstances of their birth".
Tusla holds historical adoption records and uses them to help people trace their birth and relatives.
The agency gained the records of former adoption agency St Patrick's Guild which ended its operation in 2004.
Upon analysis, Tusla found evidence that at least 126 babies' births had been incorrectly registered.
They are looking into a further 16 cases from the same period to determine whether their birth details are also incorrect.
"People deserve to know who they are"
The incorrect registrations mean that some people adopted between 1949 to 1969 may have false information on their birth certificate. Their registered birth parent could also have been an adoptive parent.
The Irish Minister for Children and Youth Affairs Katherine Zappone revealed that Tusla was able to identify inaccuracies as next to some profiles, there was an unconventional marker that stated "adopted from birth."
Mrs Zappone has confirmed that Tusla will make contact with the 126 people whose births were incorrectly registered because "people have the right to know who they are".
She has also confirmed that further examinations will be carried out to see if other former adoption agencies have inaccurately recorded birth details.
She said: "Because of the huge volume of records - around 150,000 in all - I have asked that a targeted sampling exercise be carried out in the first instance by Tusla and the Adoption Authority of Ireland.
"We want to know if a major trawl of the many thousands of adoption records is likely to identify hard evidence of incorrect registrations.
"This might be possible, for example, if other adoption societies used a label or marker such as that used by St Patrick's Guild."