Tayto buys Pop Notch popcorn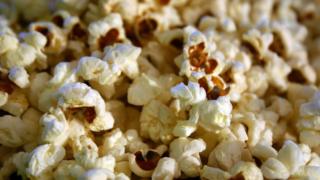 Tayto, the Tandragee-based crisp maker, has bought a second popcorn brand.
It has acquired assets, including trademark and brand name, from Maghera-based Pop Notch Ltd.
Tayto already owns a majority stake in Devon-based Portlebay Popcorn. Pop Notch products will now be manufactured at the Devon factory.
Tayto chief executive Paul Allen said: "We are currently going through a phase of planned growth in the company.
"This acquisition of a bundle of assets from Pop Notch is one of several recent purchases for us and as we already own a popcorn business, this was a natural fit."
The Tayto Group has been owned by the Hutchinson family since 1956 and is the third largest snack manufacturer in the UK.