Roof rampage causes damage to homes and cars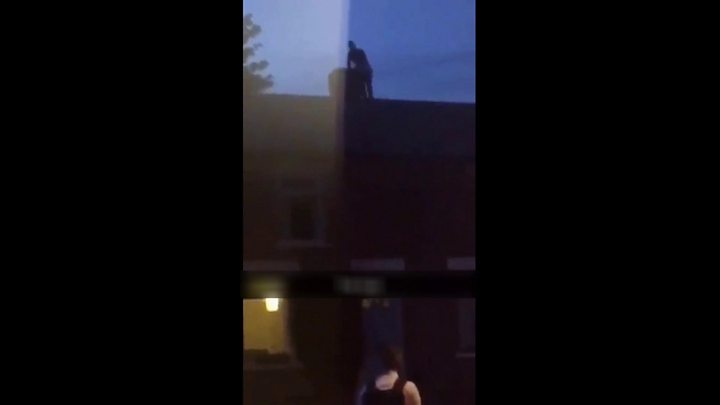 Houses have been damaged and cars wrecked after a roof rampage in south Belfast.
Bricks and tiles littered Ashley Drive after a man climbed on to a roof on Sunday and refused to come down.
Some homes had to be evacuated and people were only allowed to return on Monday morning following structural surveys.
A 26-year-old man has been arrested on suspicion of a number of offences including criminal damage.
Police received reports of a man on the roof of a house at about 21:30 BST on Sunday.
They said he "refused to come down" and "caused damage to the roofs of a number of neighbouring properties".
He came down from the roof at about 01:30 BST on Monday, police added.