Royal wedding 2018: Harry becomes Baron Kilkeel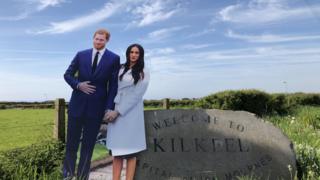 Prince Harry has become Baron Kilkeel - one of the titles gifted to him by the Queen on his wedding day.
The Prince is the first royal to have been granted the title, but he will no doubt feel at home when he visits the capital of the ancient kingdom of Mourne.
He will also be known as the Earl of Dumbarton and the Duke of Sussex.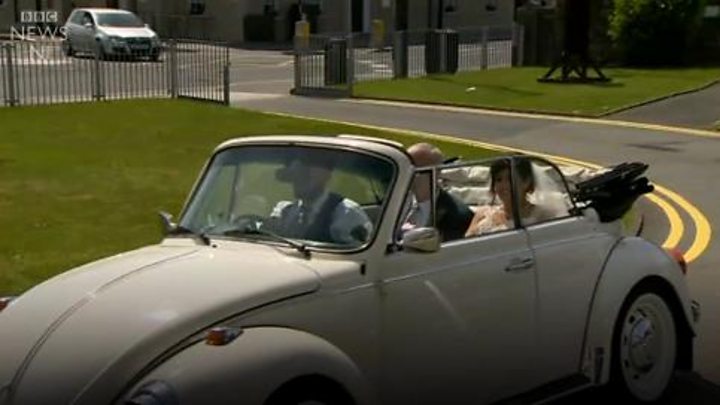 Kilkeel is a small town of about 6,500 people which sits at the foot of the Mourne Mountains in County Down.
Its main industry is fishing and is home to Northern Ireland's largest fishing fleet- good news for the new Duchess of Sussex who is said to have fallen in love with fish and chips since moving to the United Kingdom.
Stone quarrying and processing are also notable employers, with stone from the area being used in the Princess of Wales Memorial fountain in Hyde Park.
Buckingham Palace said that all Baronies have a Nomen Dignitatis and a territorial designation.
The title therefore is Kilkeel and the territorial designation is of Kilkeel in the County of Down.
Jeffrey Donaldson, Democratic Unionist Party MP, welcomed the news on Twitter saying: "Thrilled that Prince Harry is to become Baron Kilkeel on his wedding day. The folk in my native Mourne will be over the moon. A truly historic day for Kilkeel."
Samuel Hamilton, who owns a business in Kilkeel, said: "I think that it is fantastic news. I can't believe it.
"The Queen has visited Kilkeel in the past and Charles and Camilla were here not so long ago.
"We hope now he has been made Baron Kilkeel that he will be visiting us in the near future."