Rasharkin: Man charged with murder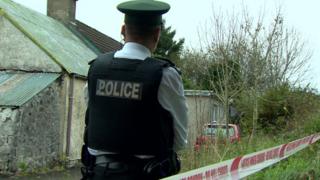 A 36-year-old man has been charged with murder in connection with the death of a man near Rasharkin in 2017.
Polish national, Eugeniusz Sinko, 53, was found dead at an address on Townhill Road on Sunday 22 October.
The accused is due to appear in court later on Thursday.
A police spokesperson confirmed that the charges are due to be reviewed by the Public Prosecution Service (PPS).