Five complaints over Lord Kilclooney 'Indian' tweet
By Stephen Walker
BBC News NI Political Correspondent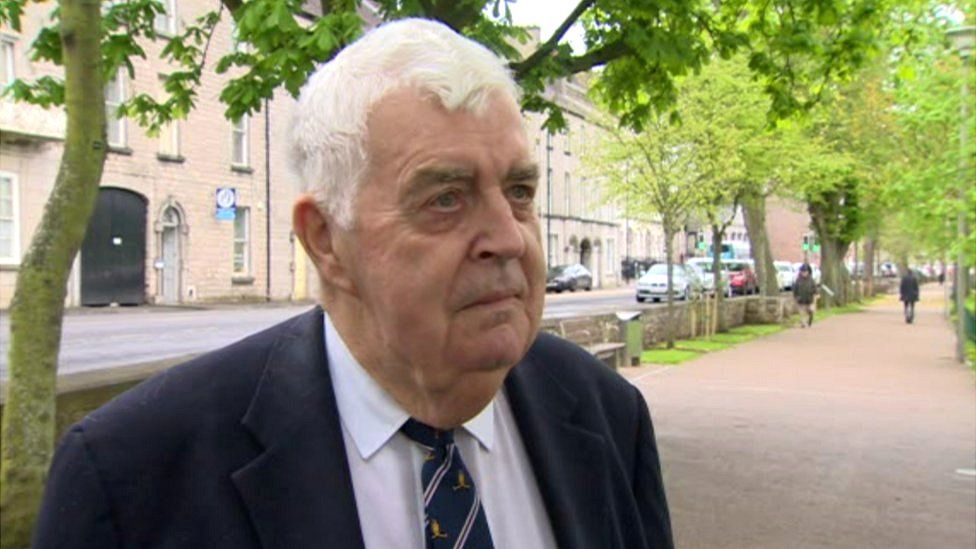 A Westminster standards commissioner has received five complaints about a tweet sent by Lord Kilclooney regarding Taoiseach Leo Varadkar, the BBC has been told.
Lord Kilclooney did not apologise and insisted the remark was not racist.
The former Ulster Unionist Party deputy leader said he realised the remark may have caused offence to some people.
Asked if he accepted that many people regarded his tweet as racist, the peer replied: "Absolutely, I can understand them reaching that conclusion.
"And that's why I removed it, but I'm certainly not racist at all."
In response, Mr Varadkar told the Dail that he had seen the tweet, but did not think it was a real account.
"I actually had thought that was a parody account but seemingly it's not - it actually is for real. And that's all I'll say about that," he said.
Complaints have been made to Lucy Scott-Moncrieff, who is the commissioner for standards at the House of Lords.
The Irish News reported on Wednesday that she has begun an initial investigation into what what was tweeted by the peer and must consider if Lord Kilclooney has breached any rules.
In a statement her office said: "The commissioner is conducting a preliminary assessment into complaints received regarding Lord Kilclooney's tweets."
The BBC has been told that five complaints have been received by the commissioner's office.
Lord Kilclooney's tweet was widely criticised, with former Ulster Unionist Party leader Mike Nesbitt saying he could only interpret it as a "racist comment" while Alliance Party leader Naomi Long said it was a "slur on all Indian people over his use of the word typical".
SDLP assembly member John Dallat is one of the complainants who have contacted the House of Lords standards commissioner in London.
The MLA told the BBC "people need to be very careful about the language they use.
"Lord Kilclooney's language was totally inappropriate and the House of Lords needs to address this."
Another of the complainants is Belfast based political activist Séamas de Faoite who is a member of the SDLP.
Mr de Faoite believes Lord Kilclooney comments breach the code of conduct for peers and are "discriminatory and prejudicial against anyone from, or with heritage connected to, the nation of India."
He believes the peer "has fallen short of the standards expected of a public representative, specifically the seven general principles of conduct identified by the Committee on Standards in Public Life."
Mr de Faoite wrote to the Commissioner at Westminster on May 1st and has called on her to take immediate action.