National Lottery seek million pound ticket in NI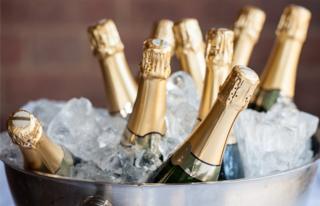 Could you really afford to miss out on a million pounds?
After becoming a millionaire two and a half weeks ago the mystery lottery winner is yet to claim their cash.
While some of us would have spent the lot by this stage, the National Lottery is still looking for the owner of the EuroMillions Millionaire Maker prize.
Stand by your sofas ticket hunters - the winning ticket was bought somewhere in County Antrim on Friday 27 April.
'Clock is ticking'
The winner, who is being more than a bit casual about the whole thing, matched the winning Millionaire Maker code which was XJFK 54026.
Of course, it might just be that they haven't checked their ticket yet and don't even realise they've won.
That's two and and half weeks of life as a millionaire they will never get back, probably spent at work when they could have been splashing the cash and the champers.
However, the clock is now ticking.
The winner only has until 24 October to find that ticket or miss out on a million and have a truly horrendous Halloween.
"Try checking in the pockets of clothing, in wallets, bags and down the back of the sofa," suggests National Lottery Senior Winners' Advisor, Andy Carter.
"We have the champagne on ice and our fingers crossed that the lucky winner comes forward to claim their win."
Headlines and deadlines
So, were you in County Antrim on the day in question and and happened to buy a ticket?
If like some of us, you are getting on a bit and can't remember what you did yesterday, never mind where you were two and half weeks ago, here are a few headlines from Friday, 27 April to jog your memory:
'Gimme, gimme, gimme'
So, if you were in the car - listening to a medley of Money, Money, Money, Take A Chance On Me, and Winner Takes It All, and thought you'd have a flutter, it could be you!
If no-one comes forward with the winning ticket before the October deadline, then the £1m will be distributed to National Lottery-funded projects across the UK.