Police investigate 'paramilitary link' to Derry assault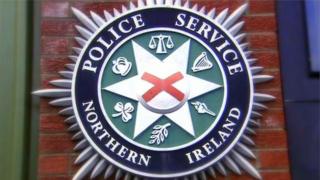 Police have said they are exploring a potential link to loyalist paramilitaries after three men were injured in a serious assault in Londonderry.
The incident happened at about 01:40 BST in Bonds Street on Sunday.
Police received reports that a number of men were seen armed with what were described as a sledgehammer and hammers.
The Northern Ireland Ambulance Service found three injured men.
Two of the men were in their 30s and one was in his 40s. The men were taken to hospital where they received treatment for their injuries, and have since been released.
The PSNI said they believe the three men were the victims of an "unprovoked and cowardly attack" by four armed assailants.
Det Serg Ray Phelan said: "We are working to establish how the men sustained their injuries, who was responsible, what the circumstances were leading up to the incident and we are making a number of appeals.
"We are keen to hear from anyone who was socialising in licensed premises on the Dungiven Road last night, and who witnessed any type of altercation."