Police injured after Ballyclare crowd 'becomes hostile'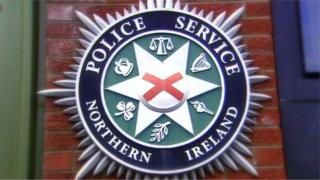 A number of police officers have sustained minor injuries after dealing with a fight that broke out in a crowd of about 50 people in County Antrim.
It happened just after 03:00 BST on Sunday in Main Street in Ballyclare.
Police said that after arresting a 23-year-old man on suspicion of a number of offences, the crowd became "hostile towards police".
CS spray was then used to restrain a 36-year-old man who was subsequently arrested.
He was released, pending report. The 23-year-old remains in custody.
Police have appealed for information.