Private sector sees slight bounce back in output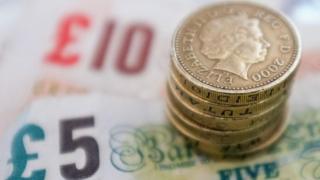 Northern Ireland's private sector output bounced back slightly in April, Ulster Bank data has suggested.
The bank surveys private sector activity monthly in what is considered a reliable indicator of the economy.
March saw business activity expanding at the weakest rate in eight months due to the impact of bad weather on activity in construction and manufacturing.
The bank's chief economist said the bounce back last month was "muted".
Richard Ramsey said this suggested the slowdown in Northern Ireland was "related to underlying issues, rather than just a weather-related blip".
The survey suggests the services sector performed best in April, although retailing is continuing to struggle as inflation reduces consumer spending power.
Mr Ramsey added that, aside from retailers, there has been a "surge in business optimism for the year ahead".
This is mainly related to the prospects in export markets.