Brexit: 'Only phantom government wants hard border'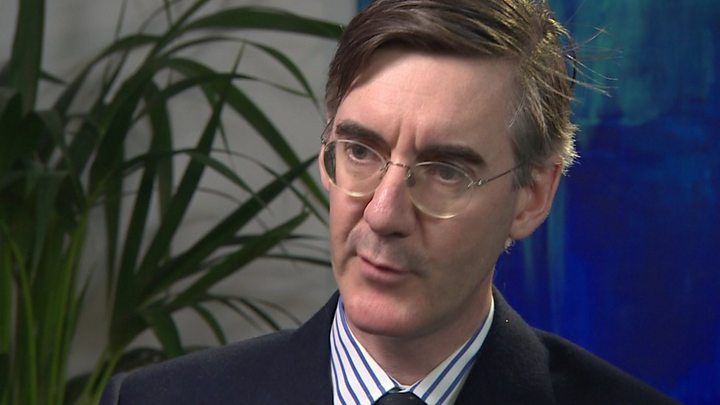 Only a "phantom government" would want to bring in a hard border between Northern Ireland and the Republic after Brexit, Jacob Rees-Mogg has said.
The Conservative back-bencher and prominent Brexiteer was speaking on BBC NI's The View.
He said with both governments wanting ease of travel between north and south, the border would remain open.
"How you police your border is a decision for a sovereign state," he said.
"If a sovereign state says we will leave this border open, the border is open.
"So either the UK government or the Irish government has to decide that it wants to implement a hard border. Both governments have said they do not wish to, so who is going to do this?
"That is the question that nobody has managed to ask - it's some sort of phantom government that's going to do this."
Mr Rees-Mogg also told the programme that he has no need to come to the border region to understand how Brexit will affect the people who live there.
"The issue is one about do you need physical infrastructure in relation to what is going to happen and the answer is no you don't," he said.
"My going and wandering across a few roads isn't going to tell me anything about that further."