Businessman who cheated HMRC out of £400,000 avoids jail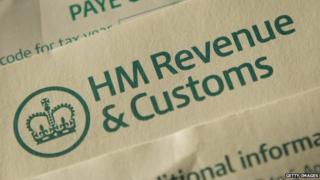 A Downpatrick businessman with 48 previous convictions has avoided prison after cheating the revenue out of more than £400,000 in unpaid taxes.
Bartley Murphy, 53, of Ardglass Road failed to pay tax to HMRC for eight years.
The builder and pub owner was given a suspended sentence of two years and three months for three years.
He was spared jail due to the impact it would have on sub-contractors currently working for him.
Murphy, who owns Murphy's Bar in Downpatrick, pleaded guilty to the single charge of cheating HMRC out of taxes on Tuesday.
Downpatrick Crown Court, which was sitting in Antrim, heard Murphy had pleaded not guilty to the charge last November when the tax bill he faced stood at £1.2 million.
"Did not play ball"
But Judge Brian Sherrard heard that when his defence team engaged the services of a forensic accountant, and with the agreement of HMRC, that figure was reduced to £422,142.10.
In March Murphy pleaded guilty to the single charge of cheating HMRC.
A prosecution lawyer told the judge that in 2014 HMRC wrote to Murphy six times in 11 months but "Mr Murphy was unresponsive and did not play ball''.
Mr Magee said as a result, HMRC referred Murphy's case to its internal Criminal Fraud Investigation Service.
Mr Magee said Murphy had 48 previous criminal convictions, which included offences of low level violence, one for receiving stolen goods and a number for "non compliance with statutory regulations''.
Judge Sherrard said while Murphy had cheated HMRC over a lengthy period, the offending was "unsophisticated".
Deter others
He added: "This is not a case of brown envelopes exchanged from hand to hand, or complicated offshore fraud, or uncrossed cheques or payment in cash to others. This was a case of omission rather than commission. This offending was bound to have been discovered. Everybody knew this was coming.''
However, the judge said that given Murphy's guilty plea and the effect Murphy's immediate imprisonment would have on sub-contractors, the judge said he would suspend the prison sentence of 27 months for a period of three years.
Judge Sherrard also fined Murphy £15,000 "to reflect both the gravitas of your offending and also to mark that there is a real cost to anyone who does not comply with the civil process and to deter others from failing to engage with revenue at a timely and early stage''.
A cheque was lodged into court on Tuesday for the full amount owed which was the result of the sale of his family home along with a £75,000 loan from brewers Bass.