RHI Inquiry: Boiler applications 'more than double' estimate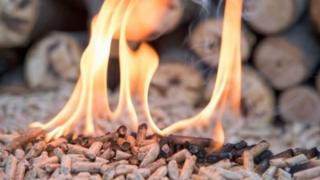 More than double the number of RHI boilers were applied for in 2015 than was anticipated by the officials responsible for the scheme, the public inquiry has been told.
Seamus Hughes, the official who oversaw the day to day running of the scheme, estimated that there would be 624 applications for accreditation.
But the actual number was 1,567.
Inquiry counsel Joseph Aiken said the calculation "wasn't even remotely close".
Mr Hughes said it had been a rough average based on applications in previous years when uptake was slower.
2015 saw a major upswing in applications to the lucrative green energy scheme - much of it driven by expansion in the poultry sector.
The inquiry was told that in April 2015, poultry firm Moy Park had told Mr Hughes about its plans.
It had 782 poultry houses - with 30% of them already converted to biomass heating using Renewable Heat Incentive (RHI) boilers.
It expected to have reached 60% conversion by the end of the year, with a further 45 new sheds all of which were to be heated using biomass.
The inquiry was told that the huge increase in applications had a big impact on the budget.
It doubled the projected financial commitment for 2015/16 from £11m to £22m.
And instead of needing around £17m a year from 2017/18 on, the bill would have been hiked year on year to cope with the guaranteed payments and increased demand.
The inquiry was told that had it not been shut down, the RHI scheme would have cost £53m in 2020/21.
Mr Aiken said it had been a "totally different trajectory to the one provided six months beforehand".
Earlier, the inquiry heard how Moy Park had been told of a proposed tariff change for RHI boilers before it was signed off by senior civil servants or the then Enterprise minister Arlene Foster.
They were told by a different civil servant, Stuart Wightman, who was also in the division looking after RHI.
It happened in early 2015, as pressure in the scheme was starting to build, but before officials realised.
Moy Park was one of the biggest users of RHI as more of its producers made the switch to biomass heating.
It told officials another 200 chicken houses were likely to apply that year.
The policy information was shared with Moy Park by Mr Wightman, an official in the Enterprise Department with responsibility for the scheme.
He told company representative David Mark that new legislation would be introduced in October 2015.
He said it would not mean cost controls, which would be applied when uptake reached certain triggers, as had been proposed in public consultation.
Instead, there would be annual cuts in tariff levels.
The inquiry was told this policy change did not appear to have been cleared by senior officials or Mrs Foster.
Mr Aiken said Mr Wightman would be giving evidence next week when he would be asked whether that was an accurate representation of what he had told Moy Park.
The inquiry heard that 200 extra poultry houses would have added an extra £4.4m to the RHI subsidy spend.