Waste specialist ATG Group secures £3.5m contract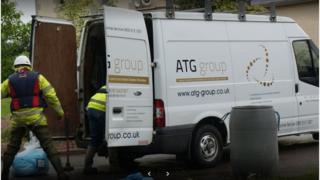 The waste and environmental specialist, ATG Group, has secured a £3.5m contract in the Republic of Ireland.
The company, based in Coleraine, recently invested £1m in its business to create 14 jobs.
The new contract was secured with the Irish Department of Agriculture, Food and the Marine. It involves disposing of contaminated dredge material.
Managing director Dr Mark McKinney said: "In the past three years, our sales have more than quadrupled.
"Our reputation in the waste recycling sector is rapidly growing."
"Working with Invest NI over the years has proved invaluable to this success."
Dr McKinney said the contract in the Republic of Ireland was secured in partnership with ABCO Marine in Killybegs Harbour, Donegal.
The ATG Group is planning to further expand into new markets, particularly Europe and Africa.