West Belfast man hits the big league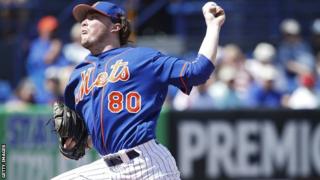 A west Belfast born man is set to quite literally join the big league.
PJ Conlon will make his Major League Baseball debut for the New York Mets at 19:10 local time in Cincinnati on Monday.
In doing so the 24-year-old will become the first Irish-born player to play at that level since 1945.
His family moved from Rockville Street to California in 1997.
The left-handed pitcher was elected by the Mets in the 13th round of the 2015 First-Year Player Draft out of the University of San Diego.
The New York Mets are based in the New York City borough of Queens.