Woman 'critical' after drill attack in Strabane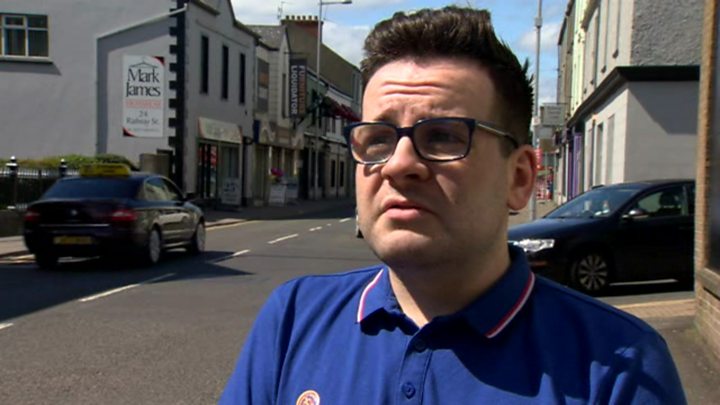 A 38-year-old woman is in a critical but stable condition after being attacked with a cordless drill in Strabane, County Tyrone.
The incident happened in the Railway Street area at about 02:00 BST on Saturday morning.
Police said a 17-year-old boy was being questioned by detectives.
They said the "victim sustained a very serious head injury" and they were "exploring a possible homophobic motive for the crime".
They have appealed for information and video footage of the incident.
Det Sgt Brian Reid said: "This was a brutal attack and the injuries sustained by the victim are extremely grave."
SDLP assembly member for West Tyrone, Daniel McCrossan, said it was "one of the most horrific incidents" he had learned of during his time as a politician.
"It is a monstrous attack and one that has sent shockwaves across the entirety of the wider Strabane community today," he added.
"I actually felt sick, that this could happen."
Ulster Unionist councillor Chris Smyth said the attack was "despicable".
"This was an absolutely brutal attack. It is hard to comprehend what goes through an individual's head that they would attack a woman with a drill," he said.