Clinics for recalled Dr Michael Watt patients begin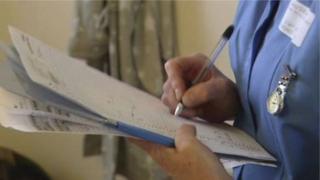 Two hundred special clinics to review patients of neurology consultant Dr Michael Watt began on Saturday.
More than 2,500 of Dr Watt's patients have been recalled following a case review by the Belfast Health and Social Care Trust.
It comes amid concerns some patients may have been misdiagnosed.
The patients had attended Dr Watt's clinics at the Royal Victoria Hospital and privately at the Ulster Independent Clinic and Hillsborough Private Clinic.
It is the biggest ever patient recall in the Belfast Health Trust.
The clinics will be taking place over the next 12 weeks.
In a statement, the Ulster Independent Clinic said that as an independent clinical practitioner who used its facilities, "Dr Watt retains his own patient records".
It said it has sought advice "on obtaining access to the information required from these files urgently to allow us to accurately identify any patients who may need to be contacted".
"We are acutely aware of the seriousness of this situation and the anxiety it is causing many patients and their families," it said.
"As we focus on identifying those private patients who may need to be contacted in light of the concerns raised, we would like to reassure any of Dr Watt's patients, potentially impacted by this issue, that we are moving as quickly as possible to alleviate their concerns."