Greenisland security alert now over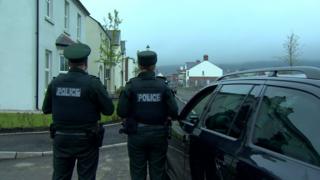 A security alert in the Greenisland area of County Antrim has ended.
A number of homes were earlier evacuated in Hartley Hall and Shannagh Avenue after the discovery of a suspicious object on Thursday evening.
"The item turned out to be nothing untoward and residents have been allowed to return to their homes," police said.
Hartley Hall Green and Shannagh Avenue have reopened.