Northern Ireland victim loses £50,000 to scammers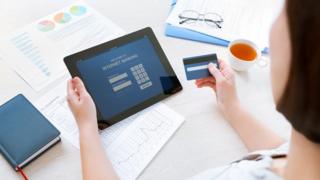 Police have issued a warning after a Northern Ireland person lost almost £50,000 to fraudsters at the weekend.
The scammers are phoning the public purporting to be from broadband and search engine providers.
They warn their victims that their online bank accounts have been hacked or there is a problem with their wireless router or broadband.
They then try to persuade the victim to give them remote access to their computer to fix the issue.
"Once the scammer is in to the computer and personal details are given by the victim, online bank accounts can be accessed and significant amounts of money lost, money you may well never get back," said Supt Simon Walls.
"Don't allow any cold caller remote access to your computer.
"Be especially suspicious of anyone who asks for personal details, money, banking or credit card information via the telephone.
"If you are at all suspicious about a call that you receive, hang up and phone the organisation that the person is purporting to represent to check their authenticity. Ideally make the call from another telephone so you can be sure the original caller has not remained on the line."