West Belfast man jailed for pensioners' homes raids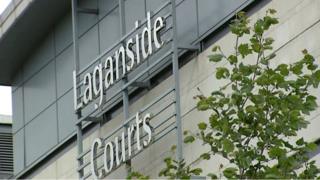 A judge has warned the courts will protect elderly people from burglars after jailing a man for 18 months.
He made his remarks while sentencing Damien Joseph Power, 34, of Glenalina Park in west Belfast, after he admitted two counts of burglary.
An elderly south Belfast couple were awoken by their burglar alarm in the early hours of 26 September 2017.
About 40 minutes later, an 88-year-old man was confronted by two intruders in his home nearby.
One of them told him: "Don't worry. We won't harm you'', before taking his mobile phone off him.
The burglars then ransacked a number of bedrooms while the pensioner went downstairs and phoned police.
Minutes later, officers arrived and arrested Power in the living room.
Accomplice not traced
A search of Power revealed he had stolen a pair of Instonian cufflinks, £50 in cash and a quantity of Tramadol tablets from the elderly man.
His accomplice has never been traced.
The first burglary happened at Cleaver Avenue in the Malone area, the second at Cleaver Park.
In the first break-in, the elderly couple noticed their front living room window was open and a packet of tobacco was missing.
23 burglary convictions
A defence barrister said father-of-two Power "accepts full culpability and the seriousness of these offences is not lost on him''.
Belfast Recorder Judge David McFarland said elderly people had every right to feel safe in their own homes at night and not have their privacy invaded by burglars.
The judge said Power had a relevant criminal record, referring to 23 previous convictions for burglary, along with other offences of robbery, theft and handling stolen goods.
The judge said there were a number of aggravating factors including the age of the victims, the burglaries occurring at night and a confrontation with the 88-year-old man who sustained a minor wrist injury during the incident.
The judge also said that Power was on licence at the time after he was sentenced in February 2015 to two years and eight months for another domestic burglary.