Dale Farm considers cross-border merger with LacPatrick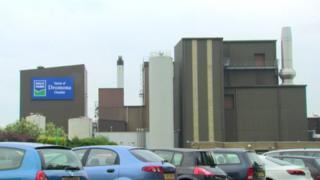 Dale Farm, the Northern Ireland agrifood business, has confirmed it is interested in pursuing a deal which could see it merging with LacPatrick.
LacPatrick is a Monaghan-based dairy co-op with processing facilities on both sides of the Irish border.
On Wednesday LacPatrick's board said it had received "a number of approaches" from other firms in the sector and was considering a merger or joint venture.
Belfast-based Dale Farm is the UK's largest farmer-owned dairy cooperative.
Its chief executive Nick Whelan said: "Dale Farm has been made aware of the situation at LacPatrick and we have an interest in these developments."
Lakeland Dairies which is based in County Cavan is also understood to be a possible merger partner for LacPatrick.
'Wave of consolidation'
There has been a wave of consolidation in the Irish dairy sector.
LacPatrick was formed in 2015 with a merger between Ballyrashane Creamery and Town Of Monaghan Co-Op.
In 2016 Lakeland bought the the Fane Valley Dairies business which is based in Banbridge, County Down.