Mother's courage inspires Australian justice scheme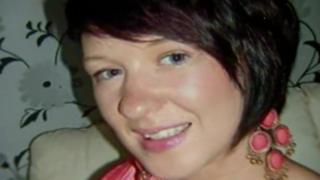 When Denise McAuley's daughter Claire was killed by a drunk driver she was left with many unanswered questions.
Claire Kelly, 20, died when the car she was in left the road near Claudy, County Londonderry in 2011.
The driver was jailed for three years.
Denise's decision to meet the driver has now inspired Australian authorities to set up similar meetings between victims and perpetrators.
It came about after the former attorney general in the state of Victoria heard Denise speaking at a conference on restorative justice in Belfast.
Rob Hulls is now director of the Centre for Innovative Justice at RMIT University in Melbourne.
Denise McAuley was inspired to go and meet the man whose driving caused her daughter's death to get some answers about why Claire lost her life.
The driver - Kevin Brolly, from Rannyglass in Dungiven - was a serving prisoner in Magilligan jail at the time.
---
What is restorative justice?
Restorative justice enables victims to meet or communicate with offenders to explain the real impact of the crime.
For communication to take place, the offender must have admitted the crime, and both the victim and offender must be willing to participate.
Meetings take place in a controlled environment, with a facilitator to ensure the process is safe.
Restorative justice is used most commonly in relation to burglary, robbery, grievous bodily harm and assault. It is well established in the youth justice system.
Restorative justice reduces the frequency of reoffending by 14%, according to a 2010 government report.
Source: Restorative Justice Council
---
The then 23-year-old had pleaded guilty to causing the death of Claire Kelly by careless driving and was sentenced to three years in prison.
"What led the young chap to take the actions that he did take? These things you do not hear in the court," Denise explained.
"I went up, shook his hand, gave him that confidence.
"And by shaking his hand I was hoping to befriend a friend of my daughter's, to enable open and transparent responses, that I needed."
She added: "I wanted to see him, face-to-face, I wanted to hear face-to-face."
Denise described how after she explained the depth of her family's grief and devastation, the driver stood up and told that "he was responsible, nobody else".
'Could not forgive'
"I told him I wished it had have been him [who died], he wished that too," she said.
"I could see his pain, and feel his pain."
Denise said the driver asked if he could remain in contact with her after the meeting, and asked permission to pay his respects at Claire's grave on his release.
She responded that she had no objection to him visiting her grave, but told him she could not forgive him for causing her daughter's death.
However, Denise said he was able to give her "answers" about her daughter's last moments and reassured her that members of the emergency services were with her when she died.
Mr Hulls said it was an "extraordinary experience" to listen to Denise at the Belfast conference, speaking about the "emotional rollercoaster" she had been on following her daughter's death.
'Light bulb moment'
He confirmed that the use of similar restorative justice meetings in Victoria would not have happened, if it were not for her bravery.
"It was a light bulb moment for me, listening to her and listening to how a restorative engagement helped a victim like Denise," he told the BBC's Good Morning Ulster programme.
"Often the adversarial trial process cuts victims out of the system and they don't get to actually tell the perpetrator, face-to-face, the impact of the crime on them.
"They don't get to look into the perpetrator's eyes and and tell the perpetrator the story of their life and how their life as a victim has been changed forever as a result of the offence.
"So restorative justice enables that to occur, it's held in a controlled environment, and based on Denise's story I decided - as a former attorney general and now director of the Centre for Innovative Justice at RMIT - that I had to try and embark upon the same type of restorative process for these types of offences that Denise spoke about."
'Courage'
Next week, a former governor at Magilligan prison will tell Denise's story at a conference in Canada.
"Denise's courage has born such fruit," David Eagleson said.
Mr Eagleson said he was proud that the work of prison officers in Northern Ireland was "making a real difference to people on the other side of world".
Denise no longer has any contact with the driver but believes the experience of meeting him has left her in a better place and she believes that her daughter would be proud of the path she has taken.