Warrenpoint Port master plan aims for 80% growth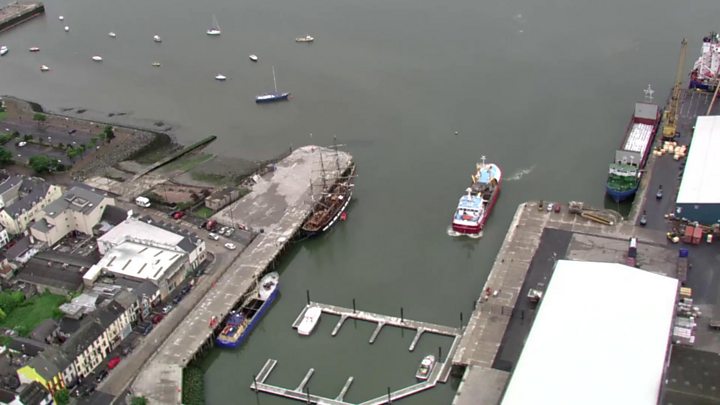 Warrenpoint Port has unveiled expansion plans and pledged to be "resilient" during Brexit.
It said better access to the main Belfast-to-Dublin road is the key priority to improving business.
About 40% of its goods traffic either comes from or goes to the Republic of Ireland.
It has published a master plan which targets up to 80% growth in roll-on, roll-off freight over the next two decades.
In 2017, the port, the second biggest in Northern Ireland, handled 3.5m tonnes of cargo worth £6bn.
Previously, it had warned about Brexit's potential to damage its trading.
New road access
But chief executive Clare Guinness said: "Our draft master plan sets out a vision to continue growth.
"It has been prepared during a period of some uncertainty and is designed to prepare the port to deal with Brexit and other challenges."
The Department for Infrastructure is currently considering new road access.
The port said the road is its "number one strategic priority."
It intends buying new cranes and may have to acquire more land - it currently operates across 53 acres.