NI private sector growth rate 'slowing', survey says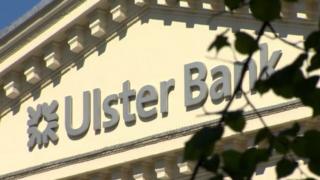 The Northern Ireland private sector continued to grow in March, but the rate of growth is continuing to slow, Ulster Bank data has suggested.
The bank surveys private sector activity monthly, in what is considered a reliable indicator of the economy.
March's survey saw overall business activity expanding.
However, it was at the weakest rate in eight months.
The bank's chief economist said the "Beast from the East" weather event had "clearly had an impact" on activity in construction and manufacturing.
Richard Ramsey added that "the one-off weather factor makes it difficult to ascertain to what extent this is a blip that will be reversed in April or something more fundamental".
He said that among exporting firms there is still growth in new orders, particularly from the Republic of Ireland.
Last week, official economic data suggested that recovery in the Northern Ireland economy may be slowing.
The NI Composite Economic Index showed that the output of the NI economy shrank slightly in the last quarter of 2017, compared to the same period in 2016.
However, that figure was likely distorted on the downside by the closure of the JTI cigarette factory in Ballymena.