Institutional abuse victim wins judicial review case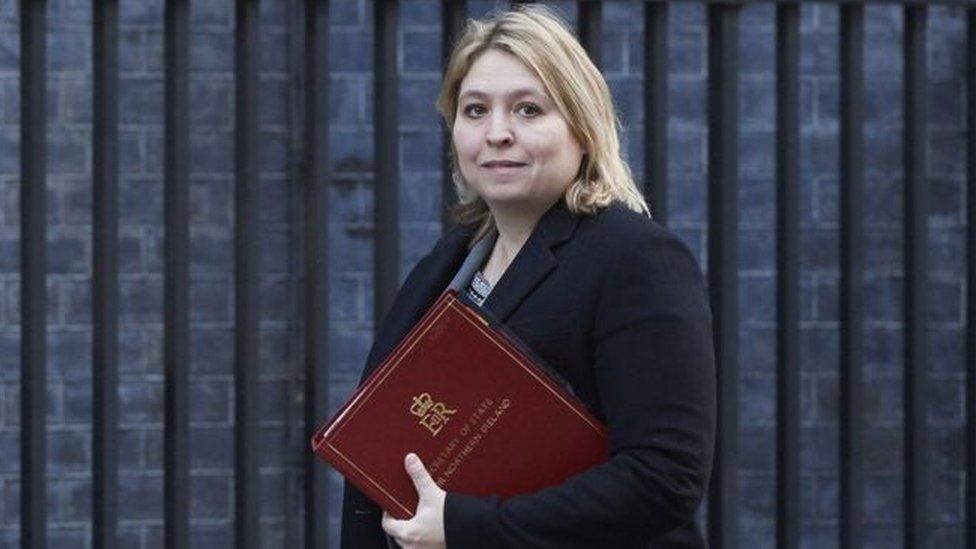 A victim of historical institutional abuse has won the right to a full judicial review of the Northern Ireland secretary and Executive Office's failure to implement a financial redress or compensation scheme.
Such a scheme was recommended by a judicial inquiry in 2017.
The High Court ruled that the applicant, known only as JR80, had an arguable case.
A lawyer representing JR80, argued that the Secretary of State Karen Bradley has a residual power to set up a scheme in the absence of a restoration of the devolved executive.
The barrister also argued that the Secretary of State has disregarded her duty to call a fresh Assembly election.
Lawyers acting for Karen Bradley contended that she has no residual power as the redress scheme recommended by Sir Anthony Hart is a matter for the Stormont Executive.
Sir Anthony Hart's recommendations
Compensation to survivors of abuse, including in homes/institutions not covered by HIA inquiry, and relatives of deceased
Permanent memorial erected at Stormont
Public apology to survivors
Establishment of a commissioner for survivors of institutional abuse
Specialist care and assistance tailored to needs of victims
The lawyer also argued that there is no time limit for the Secretary of State calling an election.
A lawyer representing the Executive Office pointed out that civil servants are undertaking preparatory work on draft legislation for a redress scheme.
Granting Leave for a judicial review to be heard before September, Mr Justice McCloskey noted that there have been a number of cases in which members of the Northern Ireland public have had to appeal to the court for assistance due to what he called the "indefinite moratorium " at Stormont.
The judge said this involved a very substantial diversion of judicial time and administrative resources which he described as an "unfortunate consequence" of the failure to reach an agreement at Stormont.
The findings of the Historical Institutional Abuse Inquiry (HIA) were published in January 2017 and recommended a redress mechanism.
It was established to examine allegations of child abuse in children's homes and other residential institutions in Northern Ireland from 1922 to 1995.
Karen Bradley said in March that it would be "constitutionally inappropriate" for the Government to approve the payment of compensation.
However she indicated she would consider any proposals from the head of NI's Civil Service as a result of the Historical Institutional Abuse inquiry.