Lisa Dorrian's family home destroyed by fire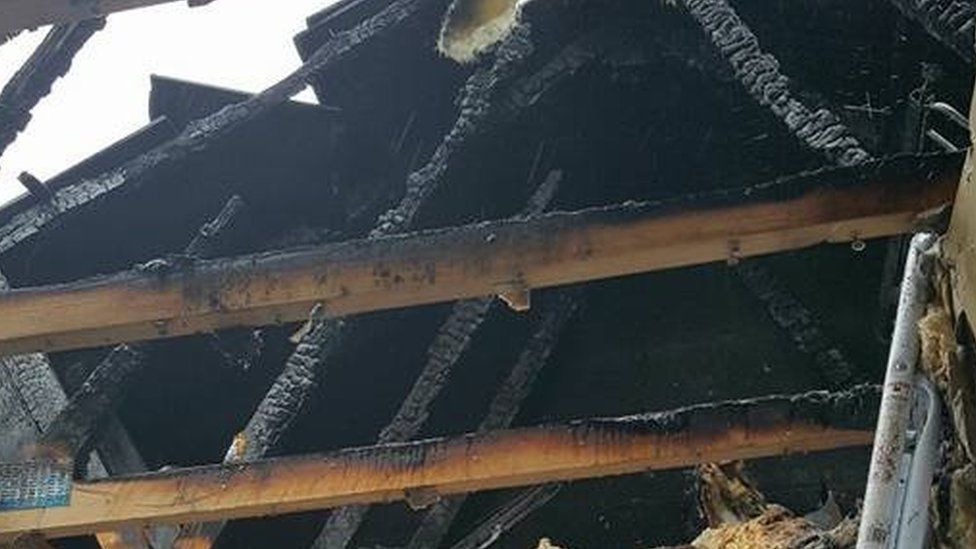 The family of missing Bangor woman Lisa Dorrian have had her last remaining possessions destroyed in a house fire.
They say they are "devastated" that their family home of 22 years has been "completely ruined".
The fire at their Newtownards home was started accidentally and the damage has been put at £40,000.
Ms Dorrian disappeared after a party at a caravan site in Ballywalter in 2005. Police believe the 25-year-old shop assistant was murdered.
However her body has never been found.
The family told the BBC that the fire had been caused by a faulty light in the bathroom.
They said they had not only lost their own belongings in the fire but "every item of Lisa's".
"We do feel grateful that no-one was hurt or injured as we have been through enough as a family but we have thousands of pounds worth of damage and sadly no house insurance," they said.
"Friends have started a Go Fund Me page to help with repairing our home and we are so thankful that the local community are coming together to help us."
The family have never given up trying to find out what happened.
Ms Dorrian's mother, Pat, died in 2015, with mourners at her funeral told that her daughter's disappearance "took an unbearable toll" on her health.
Police have made several arrests over the years but no-one has been charged with the killing.