Woman goes into labour after incident in her home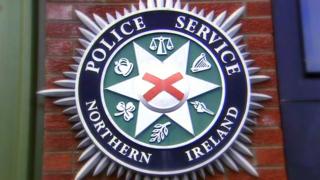 A pregnant woman went into labour a day after a burglar allegedly smashed a glass bottle on her head, a court has heard.
Danny Drew Gibney, 35, of Baltic Avenue, Belfast, faces eight charges including attempted grievous bodily harm and threats to kill.
It follows an incident at the woman's home in Newcastle, County Down.
Police told the court that the accused hit the woman with a bottle and kicked her a number of times.
It was alleged he attacked her after demanding she ring him a taxi and then losing his temper at the house in the early hours of Sunday morning.
Entangled in brambles
Downpatrick Magistrates' Court was also told he smashed a Moses basket, ripped open nappies and poured the contents of a deep fat fryer over the floor.
PSNI officers tracked Mr Gibney down in the Westland Avenue area where he had become entangled in brambles.
A defence solicitor argued that bail should be granted, in part because the injured woman had not yet provided a written statement.
In response, District Judge Amanda Brady said: " I think being in labour is a good reason for not providing this."
Mr Gibney was refused bail and will appear before Downpatrick Magistrates Court again on 26 April.