No 'cross-community candidate' for West Tyrone by-election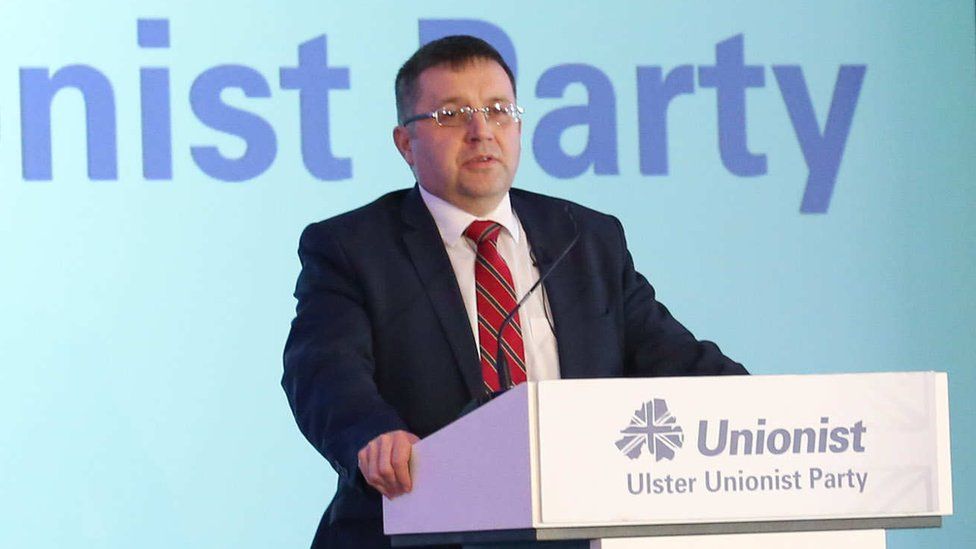 The Ulster Unionist Party (UUP) leader has said he is disappointed no non-party, cross-community candidate will contest the West Tyrone by-election.
Robin Swann said others had not engaged on the issue ahead of the Westminster poll next month.
He stepped down after he was widely criticised for posing with a Kingsmill loaf on his head on the anniversary of the Kingsmill massacre by the IRA.
Mr McElduff apologised for his actions, saying that he did not make a connection in his mind between the video and the IRA murders.
The nominations to replace him are due to close on 10 April.