Same-sex marriage legislation for NI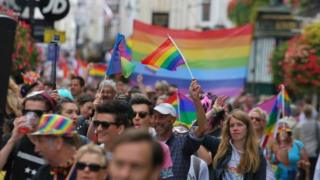 A Labour MP has introduced a bill at Westminster that would legislate for same-sex marriage in Northern Ireland.
Conor McGinn, who is originally from South Armagh, said Northern Ireland was "the anomaly" when it came to LGBT rights.
Northern Ireland is the only part of the UK where same-sex marriage is illegal.
During the most recent vote in November 2015, MLAs supported same-sex marriage, with a slim majority of 53 votes to 52.
However, it was blocked by the DUP using a measure known as a petition of concern.
The issue of same-sex marriage has proved divisive in Northern Ireland and is currently one of the main sticking points in Stormont's continuing political crisis.
Speaking in Westminster, Mr McGinn said the people of Northern Ireland and their representatives have already spoken in favour of same-sex marriage.
Before devolved government collapsed in January 2017, members of the Northern Ireland Assembly voted five times on whether or not to introduce same-sex marriage.
In November 2015, the MLAs voted in favour of same-sex marriage but it was blocked by the DUP.
Mr McGinn said: "Northern Ireland remains a cold house for LGBT rights.
"This isn't about being nationalist or unionist, it is not even about being gay or being married. It is about people being equal.
"There are those who opposed equal marriage and it is their right to hold those opinions but it is not the right of anyone or any political party to deny or block the rights of others."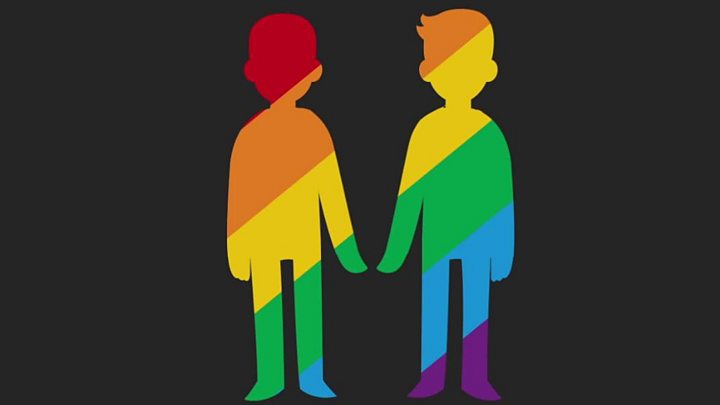 In a statement the DUP asked for its position on the matter to be respected.
Timeline of same-sex marriage laws