Domestic violence: Clare's Law equivalent begins in NI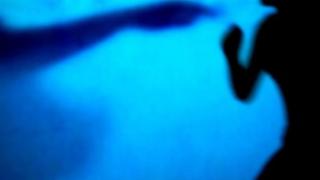 A scheme to let people find out if their partner has a history of domestic violence has begun in Northern Ireland.
It means the public has a "right to ask" the PSNI to investigate if they are potentially at risk.
A similar initiative, known as Clare's Law, was introduced in England and Wales in 2014 and Scotland in 2016.
It was named after Clare Wood, a mother who was murdered by her violent ex-boyfriend in 2009.
Other family members or friends can also ask the police to investigate if they have concerns that a relative or friend is in danger from their partner.
Depending on the results of its investigation, the PSNI can then advise a potential victim if they are at risk.
'Simple and easy'
The scheme will be run by the PSNI's public protection branch.
"We've tried to learn from other schemes that are in existence by making it simple and easy," said Det Supt Ryan Henderson.
"It is difficult for people to come forward and reveal that they are victims of domestic abuse... The scheme is one that we hope people will engage with early in a relationship.
"If they have some concerns about how their partner's behaving, if they're acting in a way that makes them question their own safety, this would allow them then to complete an online application via our website or via the Northern Ireland Direct website."
Veronica Holland from the Department of Justice told BBC News NI the scheme could save lives.
"Making that application, finding out that information, being aware as to whether there is a risk of abusive behaviour could make a huge difference and potentially save the life of an individual," she said.
"It is allowing individuals to find out information in relation to their partner and for concerned family members and friends to also seek information.
"Ultimately the scheme is intended to provide information to the partner of a person, where they may have a history of domestic violence or abuse, to allow them to take account of that information and consider whether or not they want to continue or not in that relationship."
The target time for the PSNI to investigate concerns, consult other agencies, and make a disclosure, was 42-45 days, added Ms Holland.
'Right to ask'
However, she said that police could act more quickly if they believed someone was at serious risk.
The disclosure scheme was also welcomed by Jan Melia, from Women's Aid Northern Ireland.
"Clare's law is essentially about the right to ask and the right to know whether there is a perpetrator in your family or whether you are in a relationship with a perpetrator," she said.
"If you're seeing a pattern of behaviour that worries you then you can ask the PSNI if this person has a history of domestic violence.
"If you're a parent or a friend of a family where there is a perpetrator in the midst then you can also ask and you also have a right to be told as well."