NI housing benefit fraud up to £29m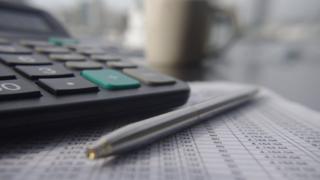 A sharp rise in housing benefit fraud and overpayments is highlighted in the latest Northern Ireland Audit Office report.
The report also raises concerns about the future cost of the renewable heat incentive (RHI) scheme.
Benefit fraud has increased to almost £88m, 1.5% of the overall benefit's budget.
Housing benefit fraud and overpayments rose sharply to £28.7m.
It also focuses on the non-domestic RHI scheme, highlighting 788 applications accepted at a time when there was no approval in place from the Department of Finance.
An Audit Office spokesman said this resulted in £18.8m of irregular spending and that the problem may continue annually until 2038, when the scheme closes.
The report suggests nearly half of the £22m owed by fine defaulters to the courts is unlikely ever to be recovered.
A former Armagh Planetarium director is also criticised over the misuse of credit cards and the procedures used to purchase high tech equipment including a drone.