Loughinisland: Officer to be wiped from report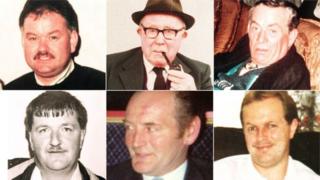 All references to a former police officer criticised in the ombudsman's report into the murders of six Catholics in 1994 are to be removed.
The men were shot dead as they watched a World Cup football match in a pub in Loughinisland, County Down.
The conclusion that there was collusion between police and the UVF killers, however, will not be removed.
The damning report by the police ombudsman was published in June 2016.
Ronald Hawthorne, who was an RUC commander in Downpatrick, County Down, at the time of the killings, was not named in the report, but a court ruled last year that he was "readily identifiable".
A judge has now said he had been fully vindicated and should not have had to take legal action.
The ombudsman's move was confirmed in a court hearing on Friday.
A statement issued afterwards said the office wanted "to make it abundantly clear that its determination of collusion" in the report did not apply to Mr Hawthorne.
A number of paragraphs in the report have now been amended to remove criticism of the former officer in relation to the storage and disposal of a car believed to have been used by the killers, and the loss of an item of evidence inside the vehicle.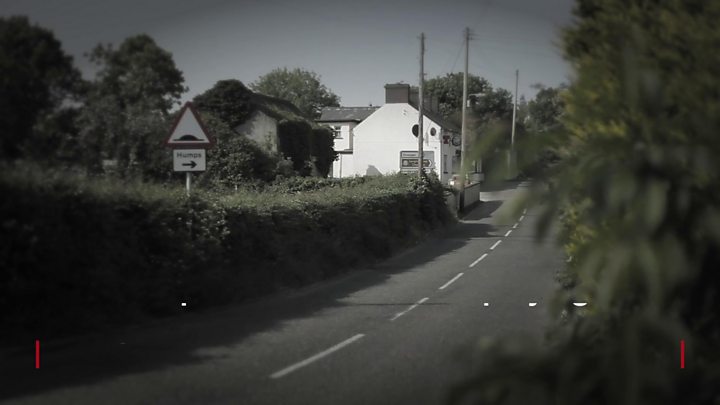 The ombudsman's statement said the text removed included findings "that collusion involved 'catastrophic failures in the police investigation' of the attack and 'the destruction of exhibits and documents'."
A lawyer representing Mr Hawthorne said the ombudsman had "completely surrendered" on the issue.
But the conclusion that collusion was a "significant feature" of the attack will not be removed from the report at this stage.
'Failing to comply'
The ombudsman is challenging a court ruling last year which said he did not have the legal power to say collusion was a significant feature in the attack.
The judge who issued that ruling, Mr Justice McCloskey, has stepped aside from the case and a legal challenge to his judgement will be heard before a new judge later this month.
On Friday, the judge was highly critical of the ombudsman's office for failing to comply with a deadline set by the court to outline the precise aspects of the judgement to be challenged.
"The police ombudsman is in breach of the court's order and that is unacceptable," he said.
"This is an entirely unsatisfactory state of affairs. The court has been treated with disrespect."
A lawyer for the ombudsman confirmed that it is only challenging sections of Mr Justice McCloskey's judgement which said the office did not have the legal powers to reach a determination of collusion.
The judge noted that "the vast majority" of his findings were not to be challenged.
Referring to what he called "the surrender" on issues relating to Ronald Hawthorne, he said the ombudsman's office should pay all of his legal costs.