Dozens jailed for electricity theft over three years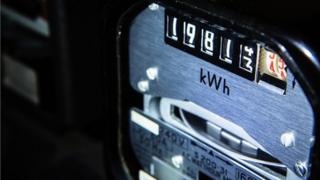 Nearly 50 people in Northern Ireland were imprisoned for stealing electricity over a three year period.
Figures released to the BBC by the Northern Ireland Courts Service under the Freedom of Information Act revealed that between 2014 and 2016, 354 people were convicted on related charges.
The figures provided were broken down geographically, with County Armagh and south Down accounting for 125 cases.
There were 62 convictions in the north west and 50 in Belfast.
Of the 354 convictions, 47 people were sent to prison, 90 received suspended sentences and 55 received community sentences.
The most common punishment, however, was financial - 111 received monetary penalties.
354 convicted on charges related to electricity theft
70 convictions in Armagh and South Down
47 imprisoned
90 suspended sentences
111 monetary penalties
Speaking to the BBC, a man with experience of replacing meters, who asked to remain anonymous, said that in some areas he worked in, as many as six out of every 10 meters had been tampered with.
"There are two main ways in which people are cheating the meter," he said.
"These include the use of magnets, but also more elaborate and crafty ways. New meters have been installed in many places, but they will only reduce the magnet-related theft and not the more elaborate forms."
A spokesperson for Northern Ireland Electricity (NIE), which owns the electricity transmission and distribution network, said they become aware of meter tampering in a number of ways - from whistle-blowers who report suspected abuse, to suppliers noticing changes in usage, to meter readers spotting irregularities.
Cost to consumers
Richard Williams, head of energy at the Northern Ireland Consumer Council, said it was important to remember that energy theft is not a victimless crime: "If a consumer steals energy, the cost of that theft is picked up by honest consumers who do pay their bills," he said.
"It's actually worked into the cost of the supplier - they work out how much energy has been stolen and that essentially works its way back through the system into your tariff and mine."
In terms of the financial cost of the problem, a 2013 BBC NI Spotlight investigation found that around £8m of electricity was being stolen every year.