Rise in NI women seeking free abortions
By Monica Soriano
Victoria Derbyshire programme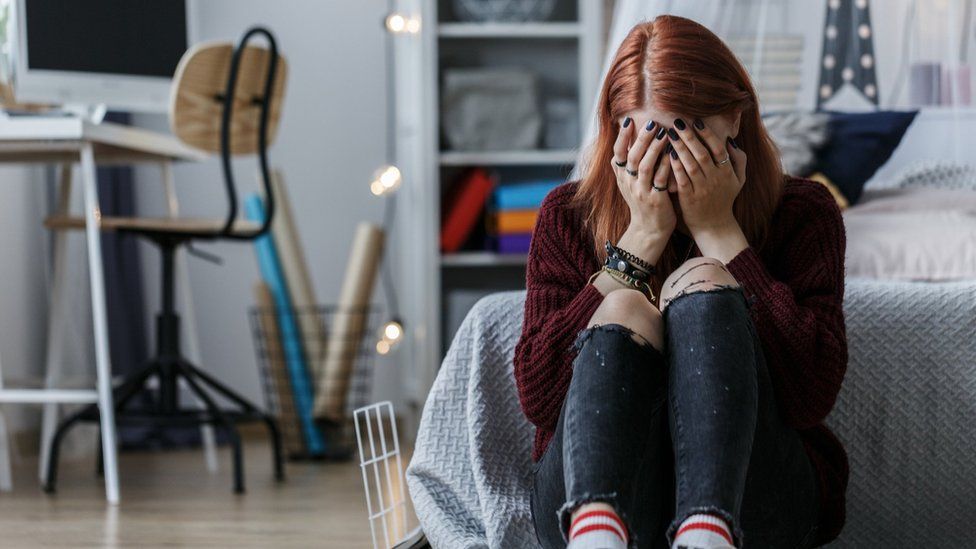 There has been a 14% rise in women from Northern Ireland having free NHS abortions in England since charges were abolished by the government last June.
Some 553 women had had terminations in England in the past eight months, the two largest abortion providers told the BBC's Victoria Derbyshire programme.
This compares with the 483 who had private abortions, costing them up to £1,400, over a similar period in 2016.
Northern Ireland's abortion laws are more strict than the rest of the UK.
An abortion is allowed only if a woman's life is at risk or there is a serious or permanent risk to her mental health.
Rape, incest and fatal foetal abnormalities are not circumstances in which an abortion can be performed legally.
Labour MP Stella Creasy, who led the campaign to drop the charge for abortions, is now leading a cross-party group of politicians calling for the government to provide the same level of access in Northern Ireland as there is across the rest of the UK.
Marie Stopes clinics said they had conducted 363 abortions for women from Northern Ireland in England between 30 June 2017 and 28 February this year, while the British Pregnancy Advisory Service carried out 190.
In 2016, 724 women from Northern Ireland had had abortions in England, the Department of Health said. This is equivalent to 483 over an eight-month period.
The statistics for 2017 will be published this summer.
The clinics will be reimbursed by the government, which estimated the cost of the decision to be £1m a year.
Emma Campbell, from Alliance for Choice, said women faced many practical challenges in travelling to England.
"It still feels very cold supporting people seeking abortions... that their only legal option is to travel to England for a free abortion," she said.
"It makes a difference for some people - but it's still just a really unreasonable hurdle for many others, the poorest and most vulnerable."
In October, the government also announced that it would offer support with travel costs for women in receipt of less than £15,300 per year.
It reiterated that the move did not change the ban on abortion in Northern Ireland, which remained a matter for the Northern Ireland Assembly to decide.
At the time, the Right To Life organisation described the proposals as "a scandal and a disgrace on several levels".
It said it was an "extraordinary intervention by the UK government into the devolved affairs of Northern Ireland".
The Christian Action Research and Education (Care) group, meanwhile, said the plan "significantly undermines the rule of law in Northern Ireland".