Laura Marshall murder charges dropped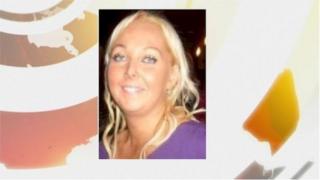 A man accused of killing his partner of three years has had all charges against him withdrawn.
Dental nurse Laura Marshall, 31, was found dead in a bath in a flat in Victoria Street, Lurgan, in April 2016.
Gary O'Dowd, 38, from Brookfield Avenue in Banbridge, was arrested and charged with her murder. He denied any involvement in her death.
On Friday, a prosecution lawyer applied for all charges against Mr O'Dowd to be withdrawn.
Mr O'Dowd had also faced an accusation of threatening to kill Miss Marshall "intending that Laura Marshall would fear it would be carried out" and with assaulting her on 23 March 2016.
Following the withdrawal of the charges, a Public Prosecution Service (PPS) spokesperson said: "I can confirm the PPS has decided to withdraw all charges against Gary O'Dowd without prejudice.
"This decision was taken for a number of reasons, including witness availability in the coming months.
"The test for prosecution on these charges remains met and the course of action taken provides the PPS with the option to reinstate charges at a future point.
"The PPS has met with the family of the victim to explain the reasons behind this development and will continue to keep in close contact with them."