Shipwrecks of NI explored in Radio Ulster documentary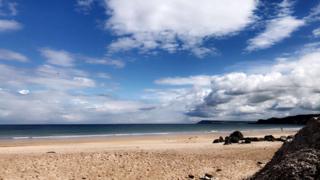 We have all heard of the Girona, part of the mighty Spanish Armada, which sank off the North Coast after striking rocks near Portballintrae in 1588.
How many other shipwrecks are there in our coastal waters?
Radio Ulster's Stories in Sound has been finding out.
The Girona is definitely the star of the show as far as our shipwrecks are concerned, but readers may be surprised to learn just how many other shipwrecks there are out there.
In addition to putting a figure on the number of shipwrecks in our coastal waters, we also wanted to give listeners a real sense of what it's like to dive on a shipwreck.
To do this we recorded Richard Lafferty from Aquaholics Dive Centre as he dived on the wreck of the Towry on the North Coast.
We stayed above the waves, but you do not even have to leave the land to see a local shipwreck.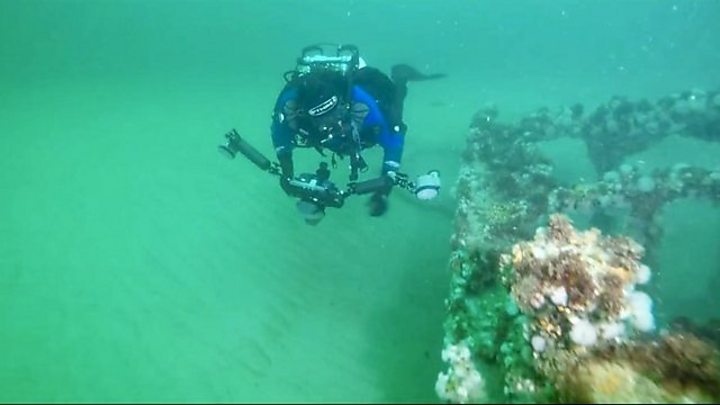 The Carso, which was renamed Empire Tana, and latterly Lee's Wreck, is visible from the shoreline of Strangford Lough just outside Portaferry.
"Shipwrecks that ran aground have either been salvaged or have been broken up by the wind and the waves.
"This (Lee's Wreck) is quite unique that it's still here," said diver Dave Vincent.
Dave also tells us about a connection between Stormont and one of our shipwrecks: "If you head out of Strangford Lough , probably about three miles out, there's a wreck called the Bangor.
"That's quite an interesting story because it was carrying stone, Portland stone, when they were building Stormont."
I have only told you about three local shipwrecks so far, which is a tiny fraction of the total number.
In Ship, Wreck and Ruin, Rory McNeary, a government marine archaeologist, tells us just how many shipwrecks there are.
He also tells us about the protection afforded to these wrecks.
No documentary on this subject would be complete without hearing about the U-boats which were deliberately sunk - or scuttled - off the coast of Londonderry and Donegal after World War Two.
Gerry Brown has dived on several of these infamous German vessels, but one about 25 miles north of Malin Head stands out for the Newry man.
"I assume, having dived it and there was a big hole in the side of it, that they had difficulty sinking her and that maybe she was used for target practice," he said.
Listen back to Ship, Wreck and Ruin on Radio Ulster on Sunday 4 March at 12:30 GMT..