IT company Ammeon Limited creating 60 jobs in Belfast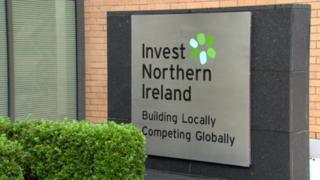 Sixty new IT jobs are to be created in Belfast by Ammeon Limited.
The firm, which specialises in software development, provides services across a wide range of sectors including financial, governmental and automotive.
The new roles have been supported by Invest NI and will be recruited by 2019.
Ammeon chief executive Fred Jones said: "Our new office in Northern Ireland is a pivotal point in our strategic growth."
'International expansion'
He added: "With our Belfast city centre location we are looking to take advantage of the highly skilled IT resources available in Northern Ireland.
"Automation and Cloud delivery have tremendous potential for our customers and our new Northern Irish base will play a vital role in accelerating our international expansion.
"We are looking for talented IT professionals with customer engagement skills who can help deliver major client projects and expand on our internal research and development activities.
"The availability of software engineering talent combined with a cost competitive environment and Invest NI support encouraged us to establish our service delivery centre in Northern Ireland."